Cape Cod Museum of Art's Landscapes and Ocean Views
Solo Exhibition Sells Out in 2006;
"Faith, Hope & Happiness" Settles In to its New Home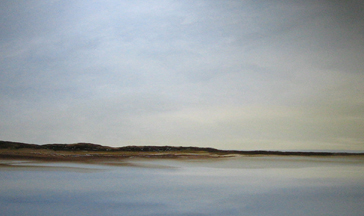 "Ebbing Tide" Great Island , Wellfleet
Oil on Canvas, 36" x 60" x 1.5"
From "Oceanviews" Solo Exhibition
Now in Private Collection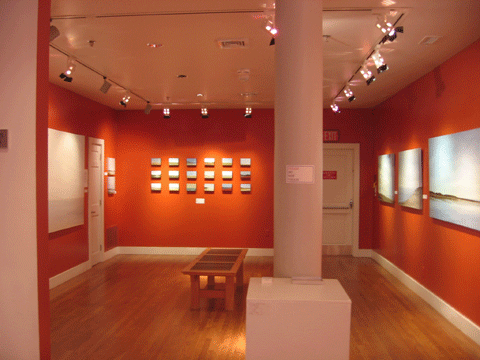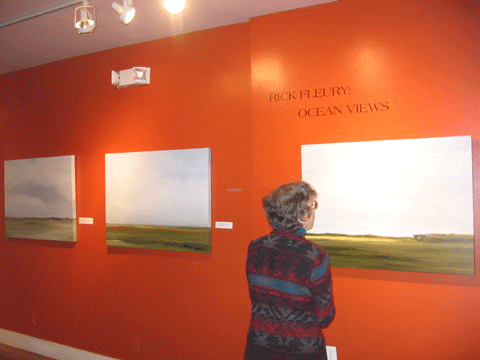 "Landscapes & Oceanviews," a solo exhibition which ran
at the Cape Cod Museum of Art, in Dennis, May 13 through June 25 , 2006,
sold out by the end of the 2006 summer season.
The centerpiece of the show, "Faith, Hope & Happiness" -- a 54" x 162" triptych the
Cape Cod Times called a "Trifecta of Content" in their Best Bets column, was acquired
by the Museum, and is now in the Museum's permanent collection.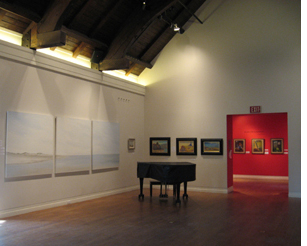 Faith, Hope & Happiness
Oil on Canvas, 54" x 162" x 1.5"
In its permanent home at the Cape Museum.