The Collectors Showroom ®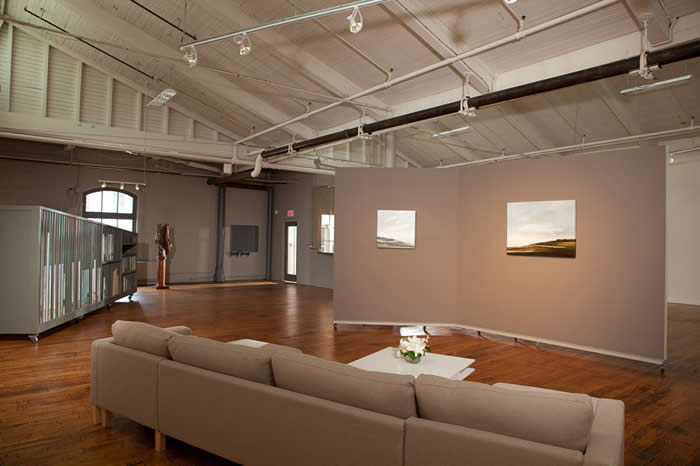 Photo ©2012 Neil Alexander
Rick Fleury Collectors Showroom ®, in historic New Bedford, Massachusetts, offers a new approach to art, business and design.
The Showroom features the contemporary landscapes of artist and owner Rick Fleury.
The 3,000 square-foot showroom is located just off Route 195 in the historic Nashawena Mills, bulit in 1909.
The space has undergone extensive renovation while maintaining the historical integrity and ambiance of the mill –
once the largest weave mill in the world.
Renovation and design included floor refinishing, wall soundboard, plastering and painting, custom administration and
art storage systems, a 600 square-foot artist studio, and a unique viewing area offering collectors and design
professionals a new approach to the viewing, planning and selection of fine art and design.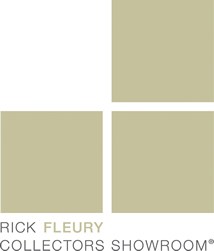 Photo ©2012 Neil Alexander
"It has been exciting working with Rick during the construction phase of his gallery. He has found unique and innovative ways
to use the Visual Magnetics Graphic System in the showroom to display artwork on wall surfaces using display fixtures that can
be easily positioned for optimum viewing. His application of our Graphic System in a gallery setting is a first!"
Dan Halkyard, Director of Marketing and Product Management

Using ActiveWall® technology, courtesy of Visual Magnetics of Mendon, Massachusetts, viewings are customized using a magnetic
graphic system to hang, group and display work for the individual client's needs and interests. The showroom also integrates the talent
of designers from various fields including interior design, industrial design, sculpture, graphics, lighting, fabric and furnishings.
Other artists featured in the Showroom included sculptor John Magnan, painter Donald Beal, Floating Stone Woodworks Michael Pietragala
and Designs Adrift Michael Flemming.
The Collectors Showroom ® is a registered trademark with the U.S. Patent and Trademark Office. Registration prevents any unauthorized use
of the Collectors Showroom® trademark and its services, and allows for future licensing opportunities of the Collectors Showroom® brand.