Custom Prints
Now Offering Oversize Prints – At Exceptional Resolution
Contact the studio for details and more information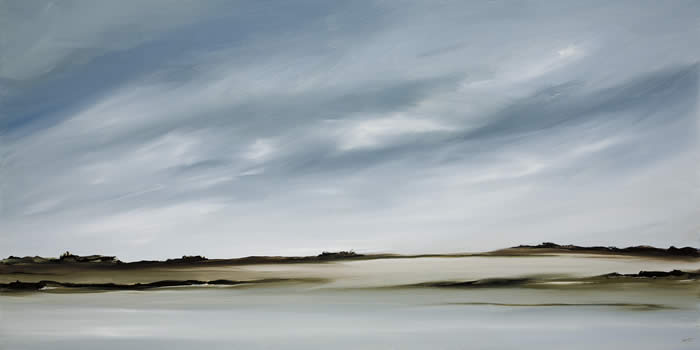 Cape Cod Morning Custom Giclee Print on Canvas 30" x 60" x 1.5"
On Acrylic, Canvas and Paper Custom prints are now available from hundreds of the artist's images on copper and canvas.
All archival, giclee prints are printed custom to your specifications, and available on watercolor paper, mounted,
gallery-wrap canvas, and, now, fine art chromium prints, directly mounted on 1/4-inch acrylic, complete with mounting.
This exciting medium offers striking color and depth, in a unique format at the cutting-edge of the fine art printing industry.
Prints are produced in NewYork, Boston and Kennebunk, Maine, utilizing only the best giclee and fine art printing technology available.

Browse images in this site's Portfolio, including nearly all images from Oil on Canvas, Oil on Copper, and Archives.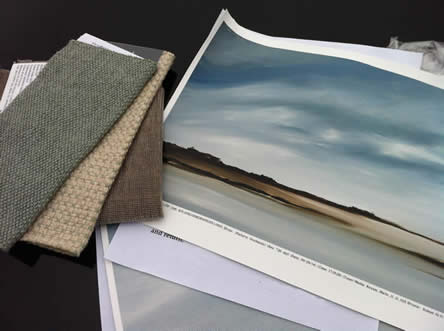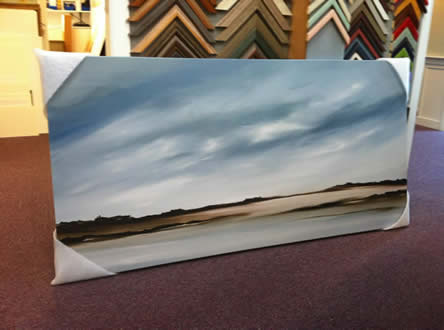 The color proofing process, a standard step with all custom printing Cape Cod Morning, 30" x 60" x 1.5" giclee on canvas, ready for installation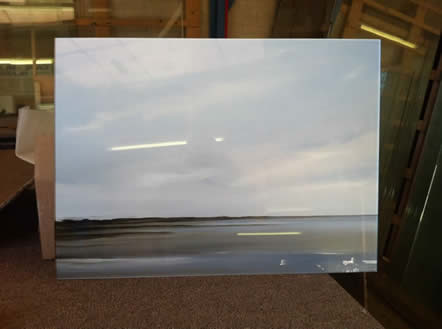 Fine art chromium print on acrylic – one of 52 assorted prints created for
new Emergency Center at Cape Cod Hospital
______________________________________
From the designer:
"(Client) loves the piece! I She has already said that she might want another :)
I have a feeling we are going to be working together again."
______________________________________