"An Evening with Steinway" Draws Capacity Crowd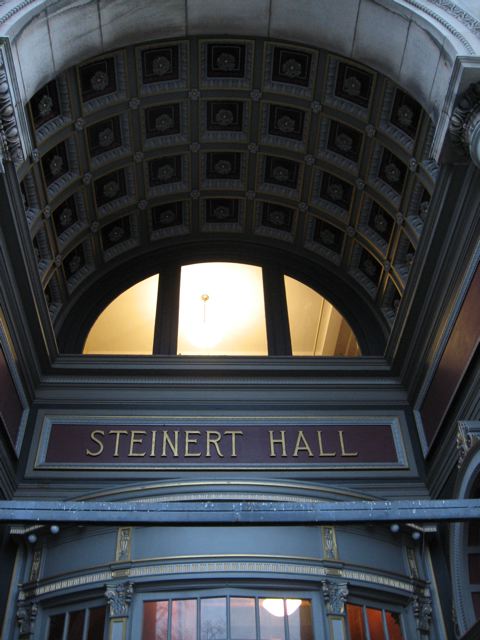 A unique collaboration of performance and visual art marked a special evening at Steinert Hall. New works by three contemporary composers were heard for the first time in Boston November 17, when pianist Barbara Lieurance thrilled a capacity crowd with a creative musical program complimented by an installation of original artwork carefully selected by this artist for the concert.
The evening was jointly sponsored by Steinway Pianos and M.Steinert & Sons, Steinway's oldest retailer in the United States.
As noted in the evening's program: "The music of a young composer is his introduction to the world – and this program looks at some music that made the world sit up and listen." Pianist Barbara Lieurance performed the sensual Pour le Piano written by Debussy just before his rise to fame; and as well as explosive music that came out of the notebooks that Prokofiev kept as a student. We also heard music in this Boston Premier from young composers Christos Koulendros, Lior Navok, and Todd Tarantino.