Oil & Water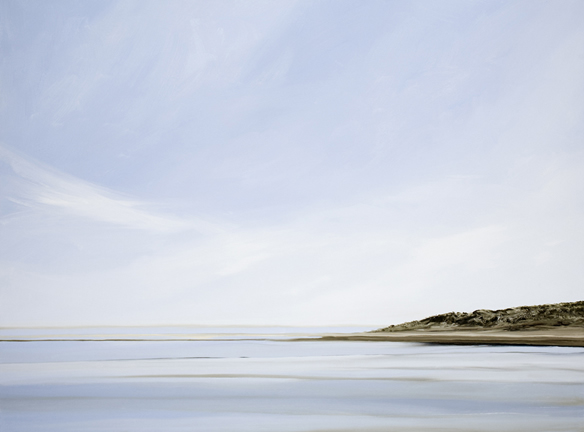 Parallels Oil on Canvas 30" x 40" x 1.5" (Sold)
Natural Treasures in Oil & Water, a two-person show with Copley Master Watercolorist Elizabeth Pratt,
opened with an artist's reception Saturday, May 23 at Addison Art Gallery, Orleans, Massachusetts.
The 2009 exhibition was chosen by American Art Collector, May, 2009, for its Savvy Collector's Preview Guide
to Upcoming Shows, featuring "some of the best art exhibitions across the country." Several of the works
are included in a special solo feature appearing in the July issue of American Art Collector.
The successful show ran through mid-June. New works will continue to arrive at the gallery on a regular basis, and be available at the gallery throughout the busy summer season.
Available Work Now at AddisonArt.com
Says Suzan Redgate, Executive Director of the Copley Society of art:
"Fleury's awe inspiring paintings exemplify his profound appreciation and respect for the beauty ever present in his environment. With subtlety and grace, he communicates the natural splendor surrounding him."
And collector Deb Brosnan says:
"Rick's work is so distinctive... powerful in its simplicity, with an energy that both calms and stirs."
For more information and details on available work, contact the gallery at www.addisonart.com, or call 508.255.6200.