Orleans Historical Society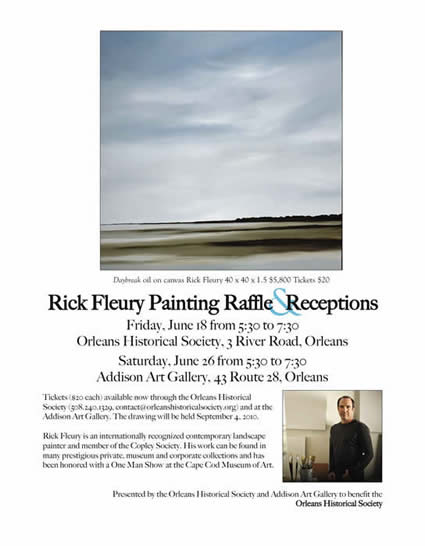 The Orleans Historical Society, in conjunction with Addison Art Gallery of Orleans, is presenting a Painting Raffle & Receptions
to benefit the Historical Society, featuring Daybreak, a 40"x 40" x 1.5" oil on canvas of Nauset Marsh
and Nauset Highlands in Orleans. The painting, valued at $5800.00, was donated by the artist and Addison Art Gallery.
Ticket sales ($20 each) are limited to 300, and the raffle is scheduled to take place September 4.
Two receptions with the artist to promote the benefit are scheduled for June 18 and June 26.
For more information or to purchase tickets, contact the Society at orleanshistoricalsociety.org. or
Addison Art Gallery at addisonart.com.