CoSo's Patron's Choice: Sellout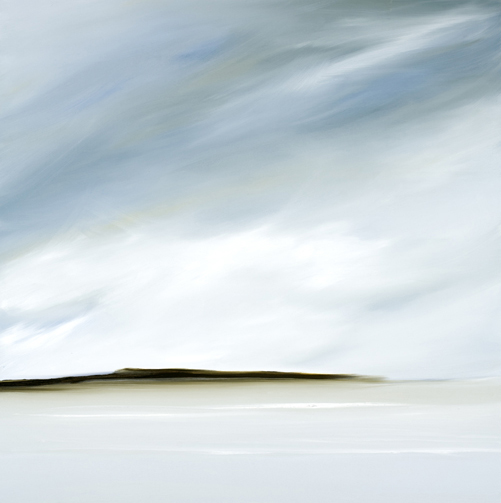 Latitude Oil on Canvas 30" x 30" x 1.5" (Copley Award Winner, Sold)
The Copley Society of art, now celebrating its 130th Anniversary year,
recently presented its highly-anticipated exhibition of selected Copley artists in its annual
Patron's Choice 2009: On the Horizon. The exhibition closed April 16.
Latitude (SOLD) garnered an award from the patron's ballots and has been
sold to a Boston designer, along with its companion piece, Meridian (SOLD).
Banner, (SOLD) an oil on copper from the Encore exhibition by Patron's Choice artists,
also sold in the last days of the exhibition.
Fresh Paint, Copley's annual fundraiser and gala, was held Saturday evening, May 2.
The artist donated 100 percent of the proceeds from his painting, Harbor Point, to the Society.
For the latest video produced by Barry Pugatch for Copley's 2009 Fresh Paint, click Fresh Paint Video.
Three small coppers, also part of the Patron's Choice exhibition in the lower gallery, also sold,
garnering a sell-out for this Copley exhibition.