Wellfleet View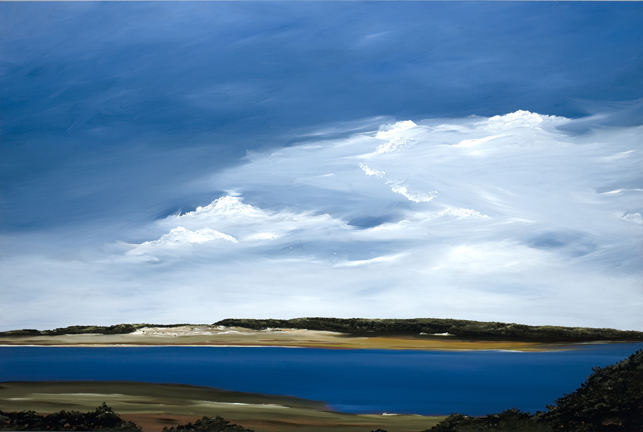 Wellfleet View, the artist's largest copper to date, was recently delivered to its new home in New York City.
Measuring 40" x 60" x 1.5" and framed in a brushed-gold floater frame, the painting was commissioned through
Addison Art Gallery of Orleans, Massachestts, by a New York couple who wanted to enjoy the view from their
Wellfleet home in their Lower Manhattan loft.
The canvas support for the copper came from Signature Canvas of St. Louis, Missouri. Final copper work
was done by Bob Sweet of Sheet Metal Creations, Inc., Mendon, Massachusetts. The piece was framed by
The Frame Center in Orleans, Massachusetts, and New York delivery will be handled by Tamson A. Garran of
Brewster, Massachusetts.
Special thanks to Laurie and Bob Sweet of Sheet Metal Creations for making this project possible.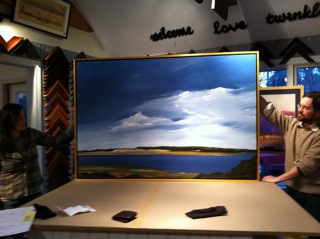 Wellfleet View, at the framer.