Natural Affairs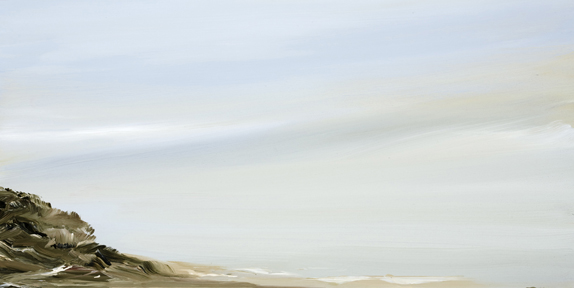 Comfort Cape Cod National Seashore, Wellfleet Oil on Copper, 6" x 12"
The artist introduced a series of paintings accompanied by essays inspired by the natural beauty of Cape Cod
at a special reading at the gallery Sunday, August 3, 2008. At that initial reading, Fleury shared his first two essays and corresponding paintings of the Natural Affairs series. The artist envisions the series of paintings and writings to eventually be published as a book.
Continuing the Natural Affairs series, A Summer of Readings and Discussions with Rick Fleury was held at Addison Art Gallery, Orleans,
through the summer of 2009. Following are the essays shared at those readings.
2009 Summer Readings:
Sunday, June 28
Sunday, July 12
Sunday, August 16

For more information on Natural Affairs, visit Natural Affairs on this website.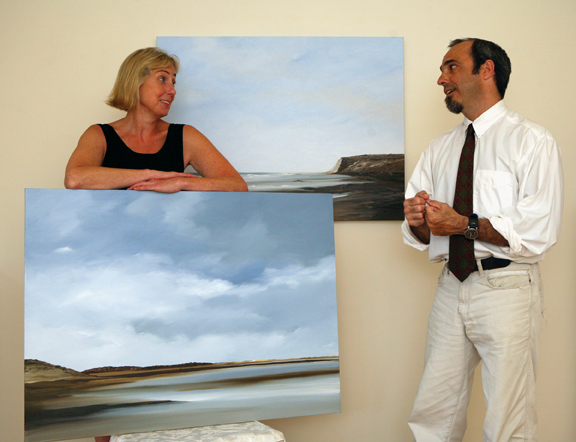 Helen Addison, of Addison Art Gallery, with the artist,
and the first two paintings in the Natural Affairs series

"While Rick is known throughout the country for his paintings, he is also an accomplished writer.
A graduate of the University of Colorado School of Journalism, Rick gained a solid reputation as a journalist,
writing for the award-winning weekly Vineyard Gazette on Martha's Vineyard, as well as the Cape Cod Times
and The Boston Globe. His writing has also appeared in The New York Times, Adweek's Brandweek and
The Village Voice."
Helen Addison, Addison Art Gallery